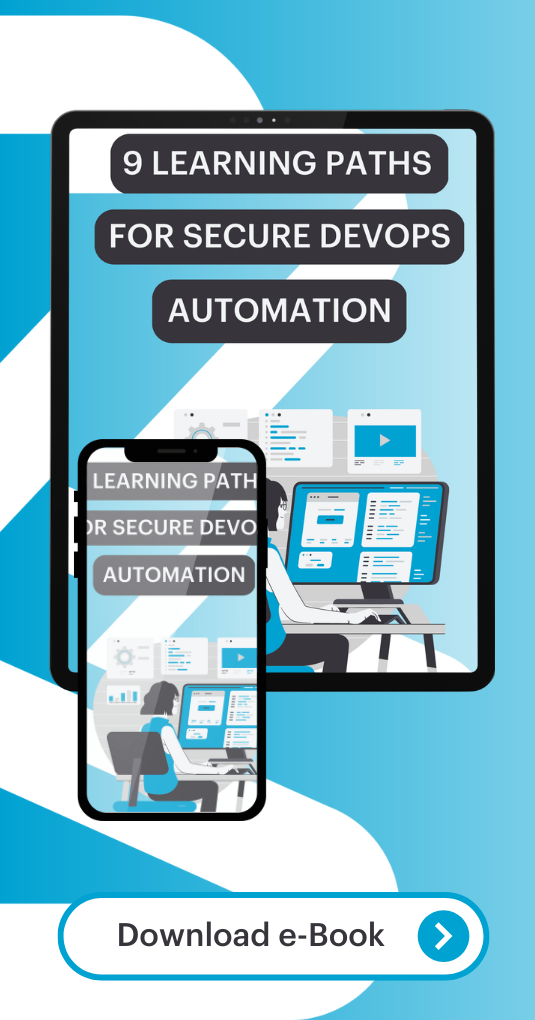 Download our free e-Book "9 learning paths for secure DevOps automation."
In this e-Book, we cover 9 security topics which we use to set up 9 learning paths. What you can expect from the eBook:
50 pages full of valuable information
9 most important security topics
Explanation of difficult DevOps and security topics
9 learning paths for the most important security topics
Resources you can use to set up your own learning path(s)
Download our e-Book for free by filling in the form below and clicking "Submit"!